FRENCH ABC

Two ways to print the outline drawing for coloring:

1. Print from your browser. Pressing the File - Print. web-page is printed.

2. Print out the flash animation,
with the button PRINT *.
* Recommended.
Russian version page

08.03.2010 started counting down.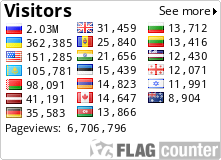 G. The seventh letter of the French alphabet.
Name - «Ge».
The French alphabet is based on the 26 letters
of the Latin alphabet, uppercase and lowercase.
Additional alphabet - 16 letters.
ВЕСЕЛЫЙ ФРАНЦУЗСКИЙ - МУЛЬТ РОЛИК С ГОЛОСОМ ЗА КАДРОМ И МУЗЫКОЙ. НАЖАТЬ И СМОТРЕТЬ.


MERRY FRENCH - FILM WITH VOICE-OVER AND MUSIC. PRESS AND LOOK.